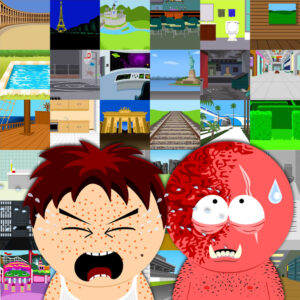 Happy new year! After the successful relaunch and your positive feedback I am super motivated to include more items. So let's start with this huge update:
24 NEW skin related items (more freckles, beauty marks, wounds, scars, body hair, tears…)
31 places from the old SP-Studio are back, so this category is now complete
labels for the buttons to recolor items were added by Lars to avoid confusion
The skin items are a special gift to my Patreon supporters. They can be found in the "wounds" and "more skin related items" categories and are marked with yellow stars. Soon you can expect more updates to bring back items from the old SP-Studio – and join the new picture contest!