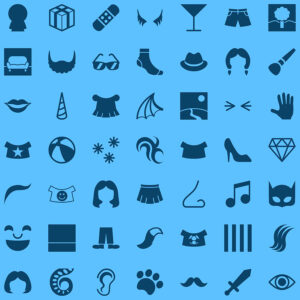 It has been a while since my last detailed update about the SP-Studio remake (or just "new SP-Studio") development. The reason for this was that the situation became rough during the last couple of months and I wanted to wait until I knew for sure how the future looks like. Now I finally feel optimistic enough to tell you more about the current state of development and plans for the upcoming months:
What happened?
As you might remember back in 2018 I announced my plan to create a "non Flash remake" of the SP-Studio because Flash support will end on Deceber 31st 2020. Since I am no programmer I was lucky to get in contact with a professional Angular developer. A beta version was ready by the end of 2018. 2019 was not a very productive year regarding the development – for personal reasons like me moving houses.
But there still was enough time left. Unfortunately since some months ago I have problems contacting him. If you are reading this: I hope everything is okay.
Since December was coming closer I decided to look for a second software developer to help with the coding, so I would be able to launch in time. But this turned out to be difficult. I also struggled with selecting the most fitting engine or framework, because there were some unsolved problems with the current approach and so many alternatives. On top of it I felt horribly because I was afraid to not be able to get this project finished. You donated money for it and I don't want to let you down. And it would break my heart to loose the SP-Studio. So I continued my search and became really nervous… But last week I was contacted by a very talented and motivated software developer who offered me help. He was able to solve every problem super quickly and I feel reliefed now because of these steps forward. React is used now instead of Angular, but both are JavaScript web frameworks which support svg files. So the months I put into preparing the image files were not lost.
Thank you very much for your help, Lars!
You can visit his website here: https://lgk.io
What will happen next?
The goal still is to have the new SP-Studio launched around the end of this year, so the old Flash version can be replaced without long downtime. The Flash version will not be deleted though, so if you want to revisit it (and make Flash run on your computer) this will be possible. But let's be realistic… Lars had to start from scratch and we only have three months left. The new SP-Studio most likely will lack some of the planned features when it launches. So perhaps the text tool or the option to rotate items won't be working on launch day. But you will get the best version possible! And missing functions will be added later, so I hope you will be happy for what will be there instead of complaining what might be missing. 😉 I promise we put a lot of work into this to make it happen, but both of us still have our main jobs to take care of.
The new SP-Studio is most important right now whenever I find time for it. So I will delay drawing new items for a while. Steampunk and work / business clothes will be the next updates, but I won't promise a date for them yet. There is no picture contest this month. and I am not sure about the annual Christmas special. It is a beloved tradition but it is a lot of extra work for me during all of December. This year the new SP-Studio should be my main focus. But there is no need to be sad for the lack of updates during the next months, because there will be new items in the new SP-Studio! So you can look forward to this. In addition there will be exciting new features which I will not reveal yet – but soon… And of course you will find all old items in it as well.
Thank you very much for you patience and support!
I want you to know that none of it was in vain. Your donations help me to keep going and putting more time into this project – and your patience and kind words motivate me to not give up when there are problems. Let's look forward to the new SP-Studio, because as far as I can tell it will be better than the old version! There will be more updates about the progress during the next couple of weeks and I will continue my livestreams as soon as I can show something. As always you can ask any questions in the comments or forum.